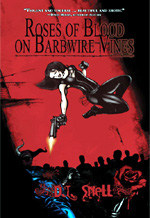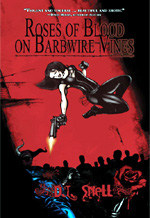 Roses of Blood on Barbwire Vines


Homepage of the Dead is pleased to be offering a copy of D.L. Snell's novel 'Roses of Blood on Barbwire Vines'.

As zombies invade a barricaded apartment building, the vampire inhabitants must protect their human livestock. Shade, the vampire monarch, defends her late father's kingdom, but Frost, Shade's general, convinces his brethren to migrate to an island, where they can breed and hunt humans. In their path stands a legion of corpses, just now evolving into something far more lethal, something with tentacles--and that's just the beginning.



| | | |
| --- | --- | --- |
| | COMPETITION: Roses of Blood | |

Competition Closed!
The winner was Nick Kremer.


The question for the competition was:-
"What short story is Roses of Blood based on?"

The answers available were:-

Limbless Bodies (Received 1% of the votes)

Limbless Bodies Swaying (Received 96% of the votes)

Bodies Swaying (Received 3% of the votes)


The correct answer was of course "Limbless Bodies Swaying". Well the answer was only a click away at the website :)


Hits: 2532 since 3-Oct-2007