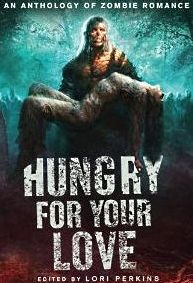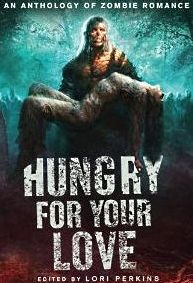 Hungry For Your Love competition


Homepage of the Dead is pleased to be offering a copy of the 'Hungry For You Love' anthology.

Lori Perkins collects 21 zombie romance stories full of humor, horror, and love. Jaime Saare's "I Heart Brains" has an SF twist: a man infected with "the z-virus" shopping in a megamart for a gently used replacement body. In Jan Kozlowski's powerful "First Love Never Dies," a police detective learns of an undead sex slave operation run by his ex's abusive father. In Regina Riley's poignant "Undying Love," a long-suffering zombie seeks his lost lover. Gina McQueen's "Apocalypse as Foreplay," Jeanine McAdam's "Inhuman Resources," and Dana Fredsti's "First Date" are zippy stories about the sexy turn-on of successful zombie hunting. Stacy Brown's "The Magician's Apprentice" offers chills as a woman willingly gives up every bit of herself to please a man. Michael Marshall Smith's "Later" makes one man's heartbreak palpable when his girlfriend has a fatal accident. Voodoo magic, zombie-creating viruses, and inexplicable zombie apocalypses all make appearances, but effective storytelling moves beyond the reanimation and into the hearts and minds of the characters.



| | | |
| --- | --- | --- |
| | COMPETITION: Hungry For Your Love | |

Competition Closed!
The winner was Hanna Knight...


The question for the competition was:-
"What is the weight of the book?"

The answers available were:-

'10oz' (Received 2% of the votes)

'11oz' (Received 1% of the votes)

'12oz' (Received 97% of the votes)

The correct answer was of course '12oz'. Well the answer was only a click away at the website :)

Hits: 2373 since 7-Nov-2010