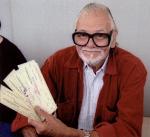 Dawn of the Dead Cheque


Homepage of the Dead is pleased to be offering a unique piece of Dawn of the Dead memorabilia in the form of a cheque signed by George A. Romero himself. The cheque is from Laurel Tape & Film Inc to Josie Caruso who worked as a set decorator and costume designer on the film. The cheque is also signed by Vince Survinski who was Romero's business manager and played the posse gunman who killed Ben in Night of the Living Dead.

The winner will receive the cheque as well as a certificate of authenticy (see below).

Thanks to Kevin Mott for kindly providing this item as a competition prize.



| | | |
| --- | --- | --- |
| | COMPETITION: Dawn of the Dead Cheque | |

Competition Closed!
The winner was Mark Cawdron.


The question for the competition was:-
"What is the date of the cheque?"

The answers available were:-

'8-Feb-1978'

'9-Feb-1978'

'10-Feb-1978'

The correct answer was of course '10-Feb-1978.' Well the answer was only a page down :)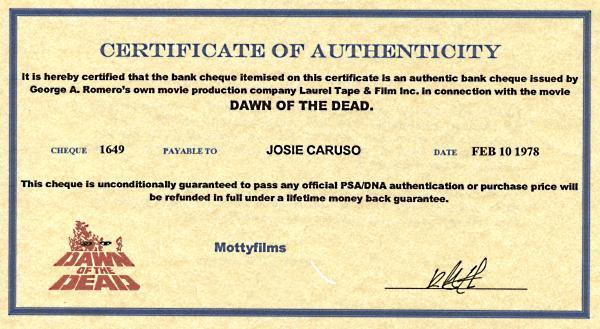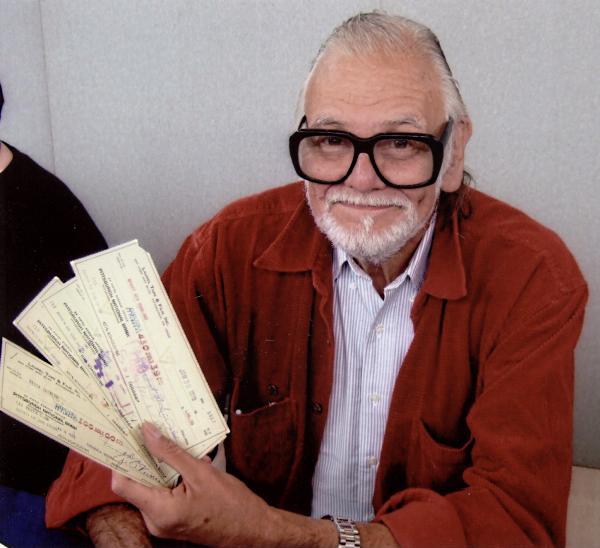 Hits: 5043 since 20-Dec-2011