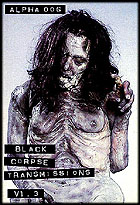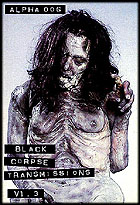 Black Corpse Transmissions


Homepage of the Dead is pleased to be offering two copies of the latest album from Deadman_Deluxe entitled "Alpha_Dog: Black Corpse Transmissions V1.3". These are the Limited Edition OPSEC "Black on Black" compact disc.

"And somehow the drone they create, though barely human, has a calming effect throughout the day, yet sends a shiver down my spine when darkness falls."

"An original composition score containing over fifty five minutes of dark and haunting apocalyptic ambience inspired by the creative writings within the Alpha_Dog journal and designed to enhance the collective nightmare state."



| | | |
| --- | --- | --- |
| | COMPETITION: Alpha_Dog: Black Corpse Transmissions V1.3 | |

Competition Closed!
The winners were Nicholas Thomson and Emil Makish.


The question for the competition was:-
"In which country does the Alpha Dog scenario take place?"

The answers available were:-

United States of America (Received 2% of the votes)

Ukraine (Received 1% of the votes)

United Kingdom (Received 97% of the votes)


The correct answer was of course "United Kingdom". Well the answer was only a click away at the website :)


Stop/Start Music