Dawn of the Dead Tattoo
(Article by Neil Fawcett ©, added 13-Apr-2005)


Below is a tattoo from Shane Szandzik's back. It took about 4 hours at the now defunct 'Round Robin Tattoos' in Flint Michigan.

"I brought in a patch of the 'Dawn' zombie, and 'Living Dead' is sometimes an alias of mine on the net.... The 'Dawn' patch is now sown on the back of one of my jackets in the same location as my tattoo!!"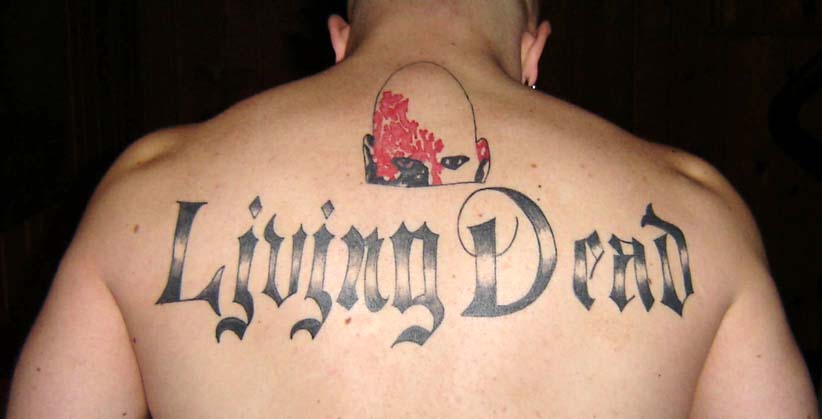 Hits: 21966 since 13-Apr-2005