Bill Hinzman and Bub Model Kits
(Article by Robert Irwin ©, added 21-Mar-1998)


Here are two model kits from MONSTERS-IN-MOTION in California.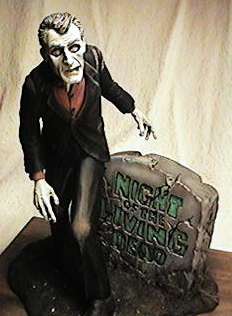 Night of the Living Dead Bill Hinzman kit (#061mm04)
Scale: 1/6
Material: Resin
Pieces: 6
Price: $99.99 (US dollars)

The kit was assembled using super glue and primed with floquil figure primer. It was then finished with Humbrol enamels and Winsor and Newton artists oil paints.
This kit included an autographed picture of bill hinzman.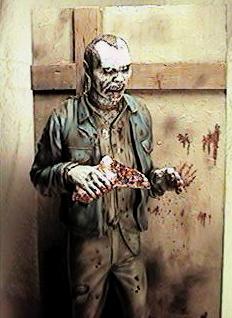 Day of the Dead Bub kit
Scale: 1/5
Sculpter: William Paquett
Pieces: 8
Price: $125.00 (US dollars)
The kit did not include the chain or loop on the wall, or the day of the dead name plate. The name plate was copied from the video box and then carved in balsa foam to make a mold and finally cast in resin. I still have the rubber mold so if anyone locates a kit and wants a name plate let me know.
The model was assembled and primed as above (Bill Hinzman kit) and painted with tamiya and liquatex acryilics with an air brush and brush painted with Humbrol and Testors enamels.
The Hinzman kit was the 2nd model figure I ever built, and Bub was my 3rd.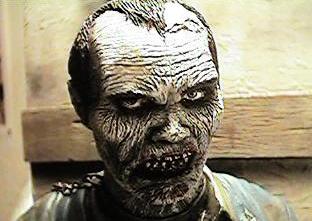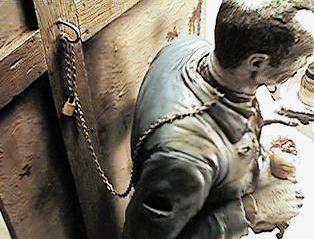 Click here to visit Robert's webpage: A site for horror figure modellers, and movie fans. (Opens a new window)
Hits: 5473 since 25-May-2011