Evans Cemetary: Now and Then
(Article by Neil Fawcett, added 11-March-2002)
Here are a collection of shots from the grave yard used in the opening scene of Night of the Living Dead. Each photo is shown along with a still from the original film to help you recognise it. If you have any photo's you'd like to contribute to this page, please do send them in!


During the opening scenes of the film we see the entrance to the cemetary.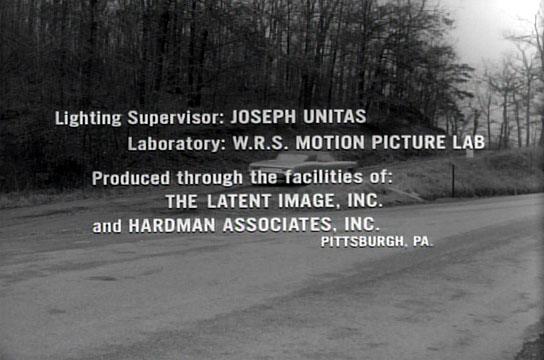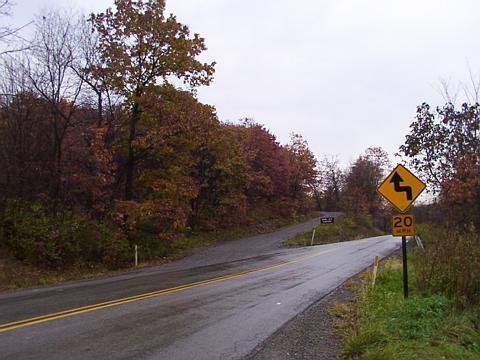 Barbara's father's grave.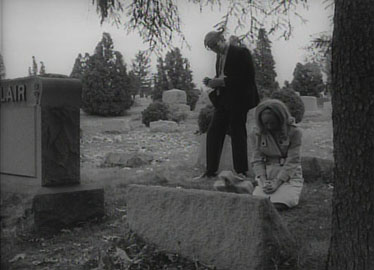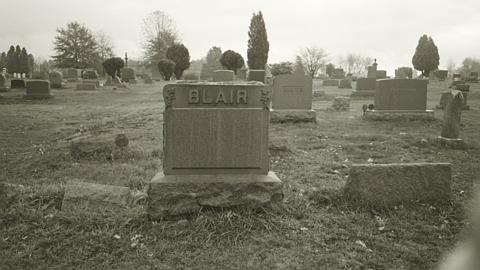 When Johnny is being attacked Barbara grabs onto a head stone.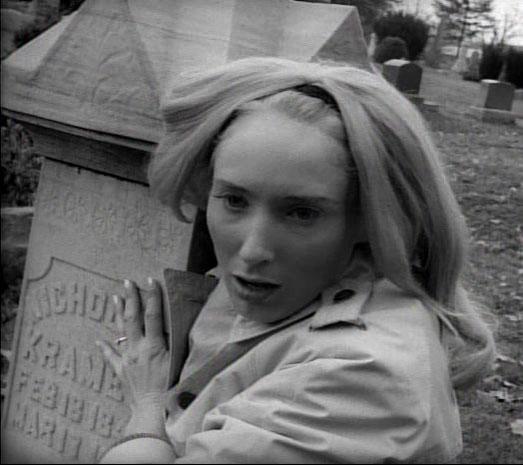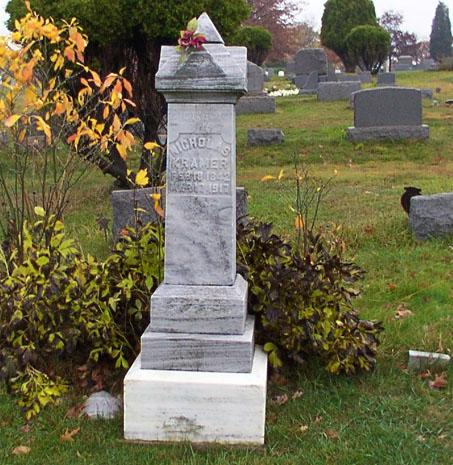 The stone Johnny hits his head on.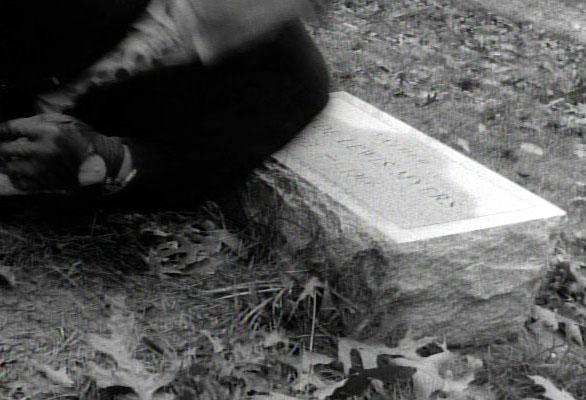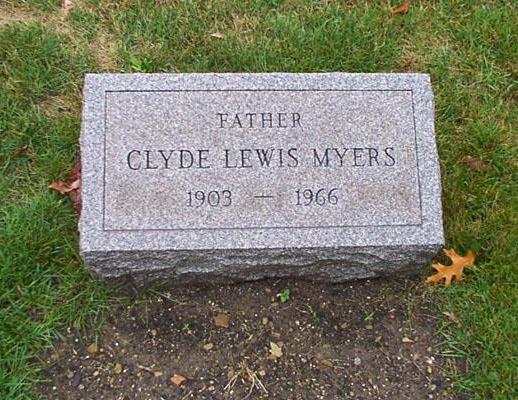 The creature chasing Barbara. The recent photo was taken from the opposite side of the 'Cole' gravestone.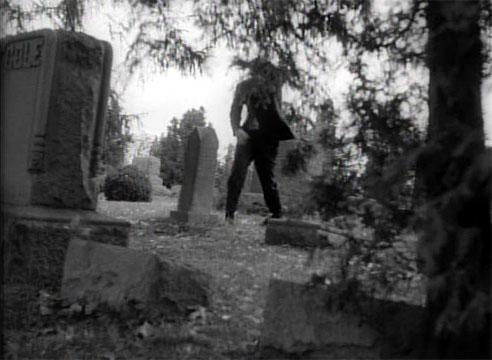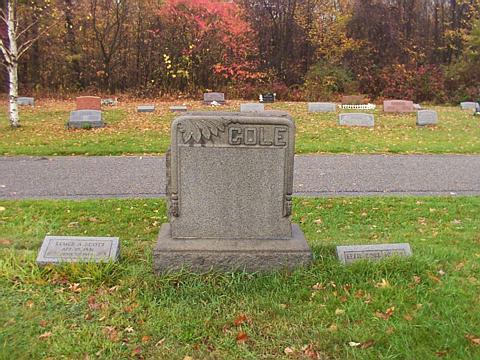 Images courtesy of John Scott - For more of John's photos click here!
Hits: 39254 since 23-Apr-2002